Commissions
I am often being asked to do commissions in various media and will be more than happy to quote for a particular work which you may want me do for you.
Portraits
Most of the portraits on my site are commissioned works and are priced as follows:
Drawings start from £500 unframed
Watercolours start from £650 unframed
Oil Pastels on paper start from £1,800 unframed
Oil Paintings on canvas start from £3,000 unframed or £3,500 canvas wrapped (painted around the sides - no frame needed.)
All prices depend upon size and detail.
Please contact me using the 'Contact Form' on the site and I will get back to you to discuss your requirements.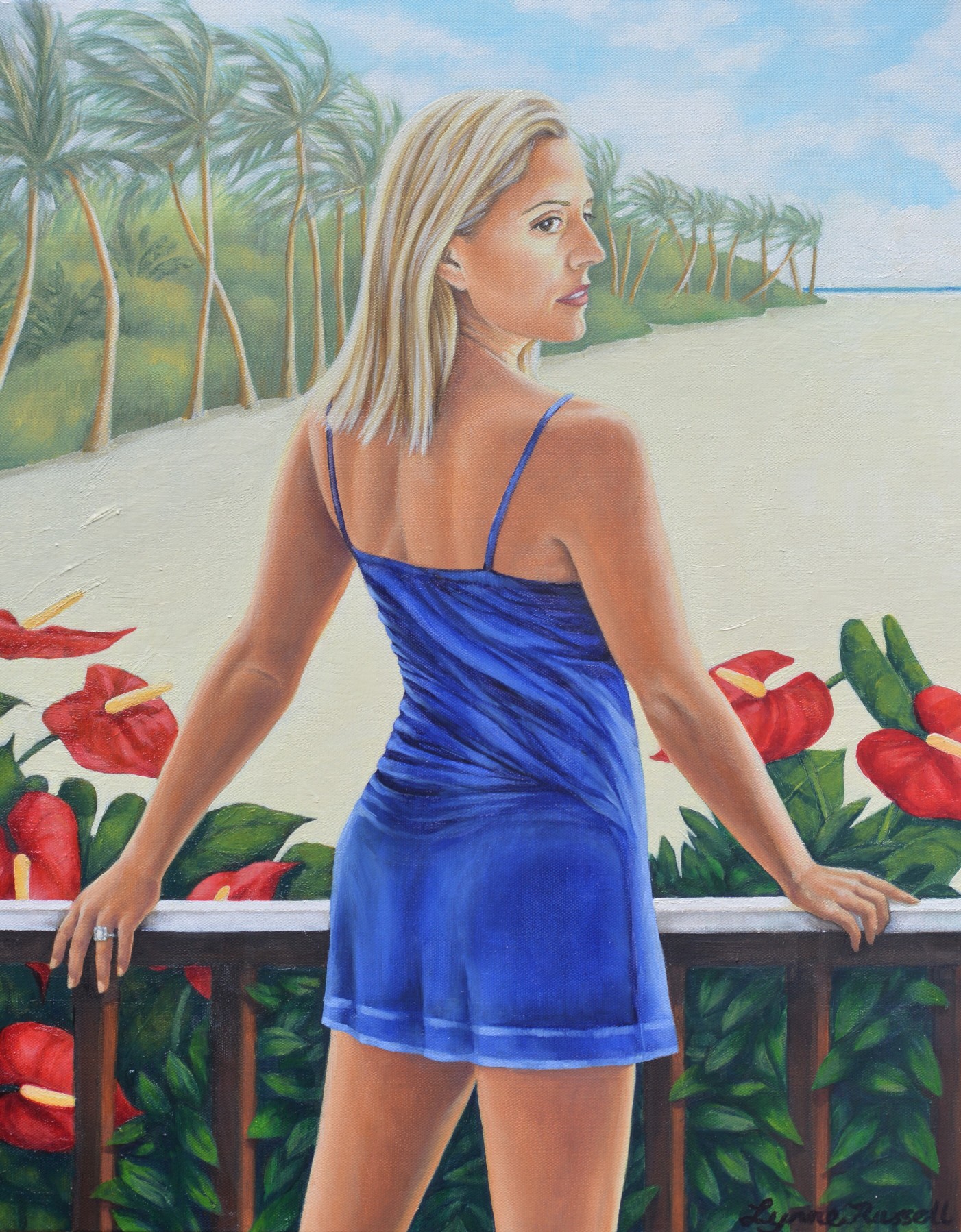 I learnt to draw and paint by having friends and family sit for me. Once I left college I worked in animation, illustration, children's picture book publishing and had many exhibitions of my paintings from my travels to exotic places.
Inspired by colour, tropical foliage, patterning, texture, carnivals and different facial types, I now try to bring all this experience into my portrait painting.
I want to make the portraits express the character of my subject not just through their facial features but also through their clothing or background setting. For example my latest portrait of Elizabeth (shown left) was set on a beach where she and her husband had a special anniversary holiday. She gifted the painting to him as a surprise Christmas present. The ring in the picture was his 25 yr anniversary present to her. I shot photos of Elizabeth and combined them with a photo she took on that beach.
The portraits of Benjamin and Jonathan had the background of a frozen lake in their home town in Sweden. I shot the photos of them there one Christmas. I prefer to shoot my own reference photos but have used photographs already taken where necessary. I also like to have a few sittings once the painting is under way. On average an oil painting will take 40-50 hours so if I didn't use the camera it would be a long process for my subject material!
I have painted portraits for anniversaries, christenings, birthdays, memorials and various other special occasions or simply just to capture children at a certain stage in their lives. I also paint animals. This is particular popular where the favourite pet is no longer around.